A Letter To Our Extended Cat Care Family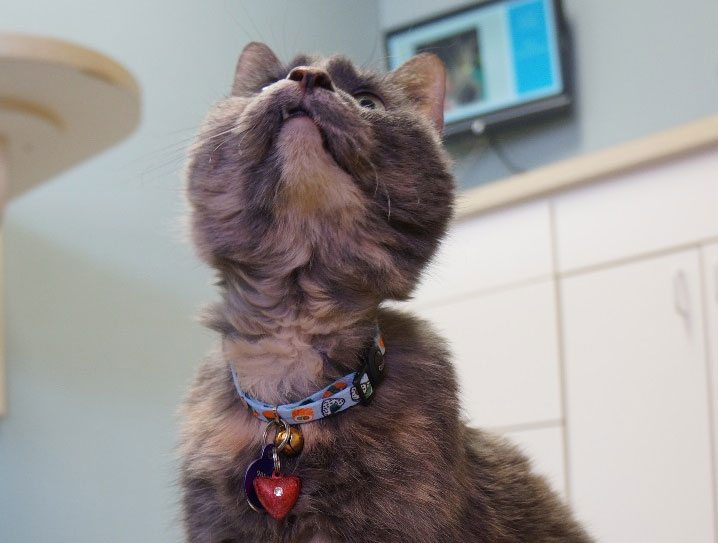 January 1, 2020
Dr. Richard Thoms opened Cat Care of Rochester Hills just over 30 years ago, in the fall of 1989. Many of you began your relationship with Dr. Thoms when he started the practice, and several of you followed him from his previous clinic. We are proud to say that we have many multi-generational clients; in fact, one of our assistants brought her family's cats to Cat Care when she was a teenager in the '90's! We gain many new clients every year, often because you recommend us to your family, friends, and neighbors. Suffice it to say, YOU, our clients, are the reason why Cat Care has been so successful for the past three decades.
Dr. Thoms retired at the beginning of the year, and several staff members have moved on to new opportunities. Consequently, Cat Care is currently in the midst of a major transition. I want to reassure you, our extended Cat Care family, that the Cat Care Crew continues to be absolutely devoted to maintaining the same level of compassionate, expert care you and your kitties have experienced and come to trust and rely on for the last 30 years.
With only two doctors currently available to serve you, we have found it necessary to adjust our hours of operation. Because of the shortened hours, we are booking appointments several days to a few weeks out. Dr. Frank and I are doing our very best to accommodate sick kitties as quickly as possible. Our goal is always to provide the best medical care possible to all of our patients. In some cases, this means that we will refer you to a local emergency clinic when we feel it is in your cat's best interest. In other situations, if your cat's need is not urgent but you still wish to see a veterinarian before we can accommodate you, we will suggest that you consult another local veterinary hospital. We know it's scary and uncomfortable to go elsewhere (for you and your cat!), and we very much appreciate your understanding when we do have to refer you to another clinic.
We are happy to say that we have several new faces at Cat Care of Rochester Hills, and our new additions are excited to meet you and your fur-babies! We chose our new staff because they share our love and passion for cats and our desire to provide the absolute best care to our clients and patients. They are learning our distinctive "Cat Care flair," and we thank you for your patience while we integrate them into the Cat Care Crew. We think that you'll enjoy getting to know them!
Thank you for your understanding and continued support for Cat Care during our transition. We wouldn't be here without you, and we cherish the bond we share with our clients and patients. You truly are our extended family!
Please do not hesitate to contact us with any questions or concerns.
Purringly yours
- Dr. Tamara Sloan, Chief of Staff, and the Cat Care Crew